Resident Life in Memphis
Current residents joined together for a panel discussion to answer questions typically received from applicants. This candid discussion is a great resource to give you a better understanding of the Campbell Clinic residency program and life here in Memphis.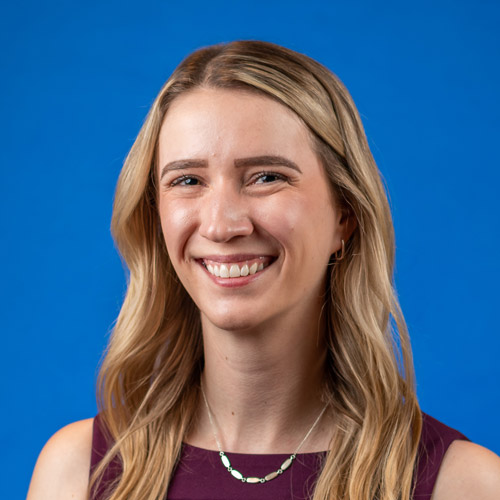 Kristin Sheaffer, PGY-1
Hometown: Marietta, Georgia
Undergrad: University of Georgia
Med School: Mercer University
Why did you choose Campbell Clinic for residency?
When applying for residency, I was looking for two things: a program with a high operative volume and good people. I believe I found both of these things at Campbell Clinic. Our operative experience is unparalleled, providing an ideal balance between a busy trauma service and a private practice setting. I know when I graduate from residency, I will be well equipped and comfortable operating on my own.
How has your training been so far?
Although I'm only a few months into my intern year, my training experience at Campbell Clinic has been incredible. I have had the opportunity to scrub into a variety of spine cases on our neurosurgery rotation and with our spine faculty.
What do you like about living in Memphis?
Hands down, my favorite thing about living in Memphis is the food. On weekends, I enjoy trying new restaurants and am excited to experience the extensive list of places that I have yet to try!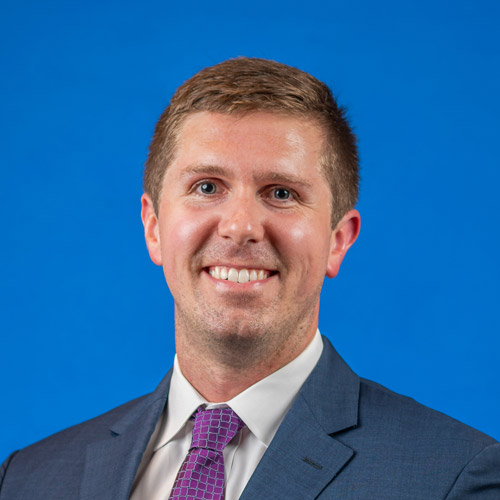 Austin Hardaway, PGY-5
Hometown: Memphis
Undergrad: University of Alabama
Med School: University of Tennessee Health Science Center
Why did you choose Campbell Clinic for residency?
As a UT medical student, I was able to spend a lot of time around the program and residents. I saw how confident and comfortable the senior residents were in the operating room. I also really had a great time hanging out with the residents and could appreciate how well they got along, both inside and outside of work. Many people talk about "blue collar" versus "white collar" residency programs. I could see then that this program captured both with its heavy, early operative experience combined with the Campbell Clinic name and esteemed faculty who are well respected within the academic community.
How has your training been so far?
This has been a great 4+ years. Each PGY year you are pushed in terms of independent decision-making and operative skill. The structure of this program builds you to feel ready for a fellowship and starting a practice. The people here have made a big impact on the training experience. Some of the tougher rotations come with the benefit of having a big team of residents that keeps things fun. My co-residents have turned out to be some of my best friends. You will definitely put in your work here, but the end result is worth it.
What do you like about living in Memphis?
For having bigger-city perks like a pro sports team, lively downtown and great selection of restaurants, Memphis is very accessible. There is a huge push to continue the already-successful revival of downtown. This city is full of culture. The Greenline bike trail that tracks through the city and Shelby Farms Park are fun options to get outdoors.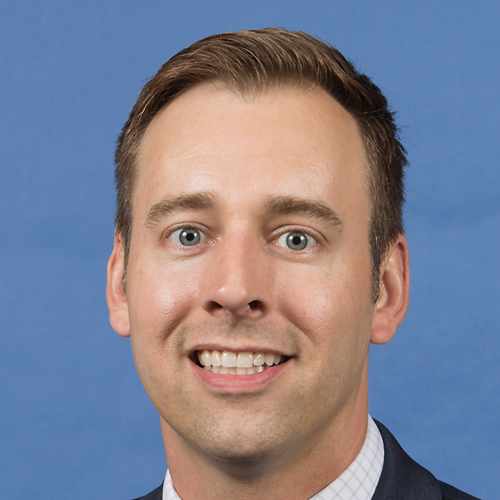 Rich Hillesheim, Residency Class of 2022
Hometown: Chicago, Illinois
Undergrad: Washington University
Med School: Thomas Jefferson University
Why did you choose Campbell Clinic for residency?
Several reasons. Foremost was wanting a place that had a reputation for an intense operative experience. At the resident level, regardless of future fellowship plans, your surgical bona fides are often developed doing bread and butter trauma cases, and Campbell Clinic has a robust trauma experience at both the adult and pediatric Level I trauma centers. Of course, our subspecialty rotations are also excellent. Other factors included academic/research opportunities, and a "privademic" model where I could learn the business side of a very successful private practice. Finally, the camaraderie and good vibes here sold the place when I interviewed.
How has your training been so far?
My secret to success in medical school was surrounding myself with people smarter than I, and studying with them. I've replicated that here with the excellent teaching staff we have, and my dedicated co-residents.  I've grown a lot in confidence over the course of residency by just showing up, working hard, and always trying to learn something.
What do you like about living in Memphis?
Having lived in big cities for college, a prior career, and medical school, Memphis appealed to me since it had all the major city characteristics without the major traffic. The food, cultural, and live music options here are plenty to keep me busy socially. The cost of living is fantastic. And since I married a Southern belle, the weather keeps her happy.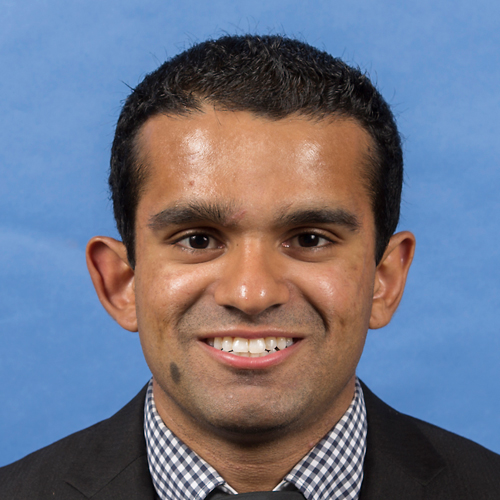 Matt "Jejo" Mathew, Residency Class of 2021
Hometown: Olathe, Kansas
Undergrad: University of Kansas
Med School: University of Kansas
Why did you choose Campbell Clinic for residency?
The biggest thing I wanted out of a residency program was a wide spectrum of cases and camaraderie amongst residents. The way I looked at it, having a high volume case load would mean exposures to different types of cases, pathology, and patient populations. This would allow me to be comfortable with most things by the time I would be practicing on my own. This was very evident with the trauma experience here in Memphis. Between the numerous polytraumas that came into Regional One Health, I learned quickly after I matched here that I made a great choice. With regards to camaraderie, I wanted to match in a program that had residents interacting with each other outside of work regardless of year or hierarchy in the program. After coming to the interview social the day before the interview, it was very apparent that a lot of the residents get together outside of the program on a frequent basis. Now that I've been here for four years, residents often get together on a weekly, if not daily, basis.
How has your training been so far?
The training so far has been great. Just like with any orthopaedic residency program, second year is probably the year that led to the most growth both personally and professionally. While it was a tough year from a workload standpoint, it was by far the most rewarding as it was my first real year of just only Orthopaedics. It required a lot of organization and planning on my part, but it was the first time I felt directly involved with the patient care process. As someone who just matched into an Adult Reconstruction fellowship, I've felt that I'm very prepared for cases during fellowship. I've had a great experience, methodologies, and exposures through multiple Adult Reconstruction attendings here to feel comfortable enough to start fellowship on a strong note. 
What do you like about living in Memphis?
As someone who lives in the Downtown area, the amount of monetary investment into Downtown is something I'm really excited about. Between Beale St itself, the Mississippi River/Tom Lee Park nearby, and the numerous breweries and restaurants in Downtown itself, there's a lot going on. From a sports standpoint the Memphis Grizzlies basketball team, the 901FC soccer team, and the Redbirds baseball team, there are plenty of sports here to watch and attend in Memphis.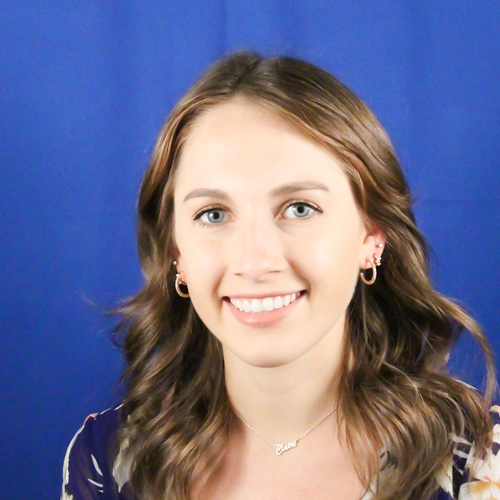 Claire Hays, PGY-4
Hometown: Lake Charles, Louisiana
Undergrad: Louisiana State University
Med School: Louisiana State University at Shreveport
Why did you choose Campbell Clinic for residency?
I chose Campbell Clinic for residency for a multitude of reasons, the first reason being the program itself. The experience granted by this residency program is the perfect combination of a level one trauma center, private clinical experience, and academia and research.  Our time at Regional One Health is busy and at times quite intense, but we are exposed to some of the most complicated trauma cases, as well as bread-and-butter trauma thus preparing us for a career as an on-call physician almost anywhere. Our private clinical experience is enhanced by the mentorship model used for many of our sub-specialty rotations in which we are paired with a Campbell Clinic attending and thus experience a more realistic clinic and operative schedule one would experience in a community. Finally, we are also provided with plentiful opportunities to start our own or participate in ongoing research projects in any area we are interested in.
Another reason I chose Campbell Clinic was simply because of the people I met during my time in Memphis at my interview. I made connections with the other residents and had wonderful conversations both about residency and life outside of work. I could see the ease at which the other residents interacted with one another and felt very welcomed by everyone I met.
How has your training been so far?
Thus far, my training has been better than I could have ever expected. Intern year at Campbell Clinic is well-designed to transition you from a fourth-year medical student into an entry-level resident with a very manageable workload and level of responsibility.  I never felt overwhelmed or unprepared. My upper levels during each rotation were extremely helpful and willing to teach me the basics of residency and orthopaedics. Now as a brand new second year, increased responsibility has meant an increase in orthopaedic knowledge and comfort with handling basic orthopaedic cases.
What do you like about living in Memphis?
I'm from the South, so Memphis was a natural fit! There's plenty to do around town from live music, festivals, and amazing food, to outdoor running and biking trails, dog parks, and nearby hiking. Not to mention the Grizzlies, Redbirds, and University of Memphis sports teams – there's always something fun to do around town. Some of my favorite activities are taking my dog to Shelby Farms, running the Wolf River trail, and enjoying brunch on the weekend with friends.