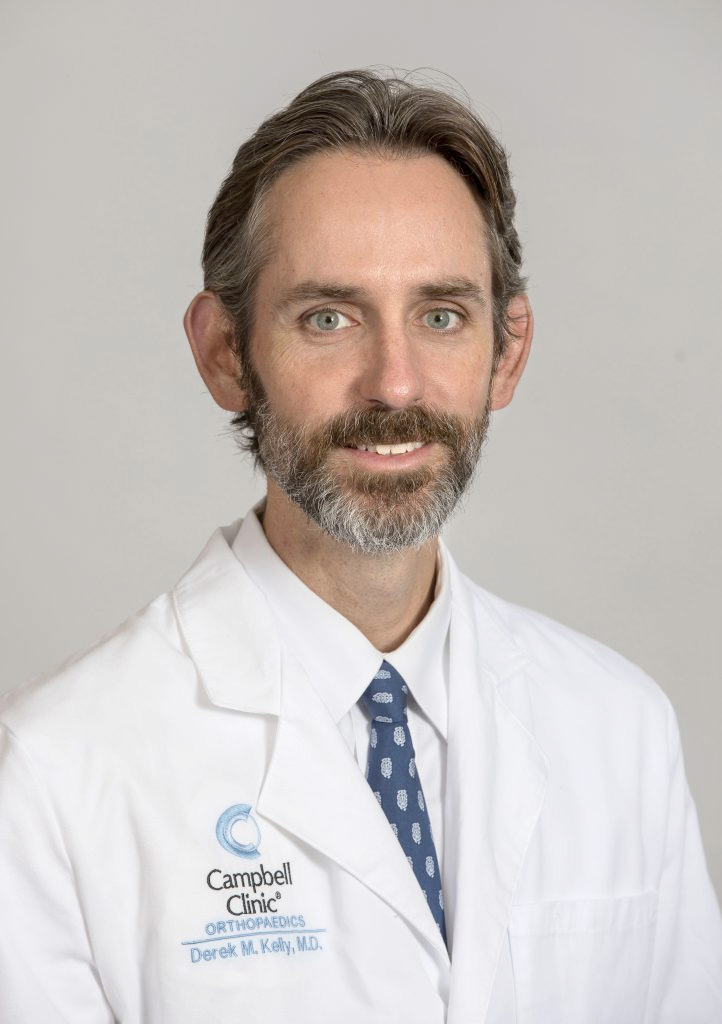 Welcome to the University of Tennessee Health Science Center – Campbell Clinic Department of Orthopaedic Surgery and Biomedical Engineering. For over 100 years, the Campbell Clinic has been proud to train orthopaedic surgeons from all over the country and, indeed, all over the globe. Over 550 orthopaedic surgeons have trained at our institution and our graduates include 8 presidents of the American Academy of Orthopaedic Surgeons (AAOS), 9 directors of the American Board of Orthopaedic Surgery (ABOS), 4 presidents of the American Orthopaedic Association (AOA), and numerous presidents of subspecialty societies. And the current staff of the Campbell Clinic continues to author and edit Campbell's Operative Orthopaedics. While orthopaedic knowledge continues to expand, our educational goal has remained constant: to produce excellent, well-rounded orthopaedic surgeons who have the opportunity to pursue the subspecialty training of their choice.
To that end, our program emphasizes a broad and highly diverse experience that carefully balances a heavy operative load with extensive clinical exposure. Residents train in all orthopaedic subspecialties, both as junior and senior residents, and rotations combine an exposure to the academic/tertiary medical center environment as well as the private practice setting. This comprehensive approach offers the ability to see all subspecialties from different angles and maximizes true understanding of orthopaedic principles and their application.
The weekly three-hour Core Curriculum conference is designed to prepare residents for the Orthopaedic In-service Training Examination (OITE) and Step I of the American Board of Orthopaedic Surgery examination. Augmenting the Core Curriculum Conference are weekly subspecialty conferences in trauma, pediatric orthopaedics, sports medicine and shoulder/elbow surgery, hand surgery, foot and ankle surgery, and spine surgery.
Resources for clinical and biomechanical research are extensive and include three nurse coordinators, database access to track patient outcomes, and a biomechanics laboratory. An extensive orthopaedic library is also available. A full-time librarian assists with manual and electronic article searches and retrieval, and photography and editorial assistance also is provided. Residents routinely present their research at regional and national meetings.
We are proud of our heritage at the Campbell Clinic, but we are equally proud of our present and we look forward to our future. With our comprehensive, diverse, high-volume brand of training, we will continue to strive for excellence in the training of orthopaedic surgeons.
Residency Program Overview
The University of Tennessee Health Science Center – Campbell Clinic Department of Orthopaedic Surgery and Biomedical Engineering residency program is an accredited five-year program for 40 residents, directed by Dr. Derek M. Kelly, Campbell Clinic surgeon. The program is designed to provide each resident with a well-balanced foundation in academic and theoretical learning and practical clinical experience. The residency program is well-balanced mix of private practice and academic orthopaedic surgical experience.
Through a series of rotations in the various subspecialty areas residents are gradually exposed to surgical techniques.
Rotations focus on the following subspecialty areas: trauma, sports medicine, total joint, general orthopaedics, adult reconstructive surgery, pediatric orthopaedics, foot and ankle surgery, hand surgery, spine surgery, orthopaedic oncology, and anatomy and pathology.
Residents are expected to master the technical aspects of each rotation to assume greater responsibility for more challenging diagnostic and treatment decisions and more complex operative procedures.
A combination of role-modeling and hands-on training provides each resident with the opportunity to refine his or her knowledge and skills with clearly defined objectives and timely evaluation for each rotation.
Each rotation provides practice-based learning with exposure to a busy clinical practice.
Communication skills and professionalism are enhanced during rotations with one-on-one interaction with staff members in a private practice setting. Attending surgeons not only role model and instruct but also evaluate the resident's professional behavior and ability to communicate with patients of all ages and circumstances and their families.
System-based practice skills are honed in all rotations by the completion of necessary forms, records, and other administrative paperwork required for both inpatient and outpatient care.
Supervision and instruction of junior residents by more senior residents develops communication and administrative skills and graduated autonomy in the OR is given to residents who develop the necessary skills and competencies required.