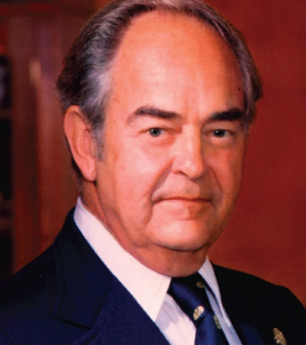 Ingram Lecture
Campbell Clinic senior residents participate in an annual lecture program each spring, named in memory of Campbell Clinic physician Dr. Alvin J. Ingram. Residents present their own original research to faculty, alumni, and invited guests. The winner, as voted by the honorary judges board, is awarded with a monetary gift. Each year, a prominent member of the national orthopaedic surgery community is invited to participate in the program.
Monday Night Meetings
Monday Night meeting is held every Monday night at the Campbell Foundation Auditorium. This evening is dedicated to covering the topic of the night usually in 3 separate talks followed by case presentations, M&M, or tumor conference. Prominent alumni often return as guest speakers and provide valuable insight as to practices in healthcare environments outside the UT system. Campbell Clinic staff gives all lectures and the floor is opened for questions after each topic is presented for further informal discussion. Dinner and drinks are provided and residents often stay late socializing and discussing cases.
Subspecialty Conferences
Each orthopaedic subspecilty has a conference held once a week. These meetings are generally held in the mornings before clinical responsibilities. Meeting topics vary but generally consist of a presentation on a relevant topic within the subspecialty by an attending, fellow, or resident.
Journal Clubs

Journal clubs are generally held roughly once every 4 to 6 weeks and vary between orthopaedic subspecialties. These meetings are often times held over dinner at various local restaurants and are open for all residents and staff to attend. Recent literature is selected for review and discussed candidly among residents and faculty.
Resident Courses

Residents are encouraged to attend educational courses throughout their residency. Funding from various sources allows residents to attend popular courses such as AO basic/advanced and OTA courses, Foundation of Orthopedic trauma Upper/Lower extremity course, numerous MERI institute joint arthroplasty courses, and the AANA arthroscopy course. Additional funding from industry sponsors is often available for senior residents to attend specialty-specific courses. The Campbell Foundation also provides funding for residents in their chief year to attend either The Miller Review Course or the AAOS Board Review Course.